Introduction

This section is to generate and view the product catalogue for online marketplaces. The catalogue acts an input for popular marketplaces where you can start selling your items. Subsequently, advertisements of those products can be displayed to your potential customers.
Main Screen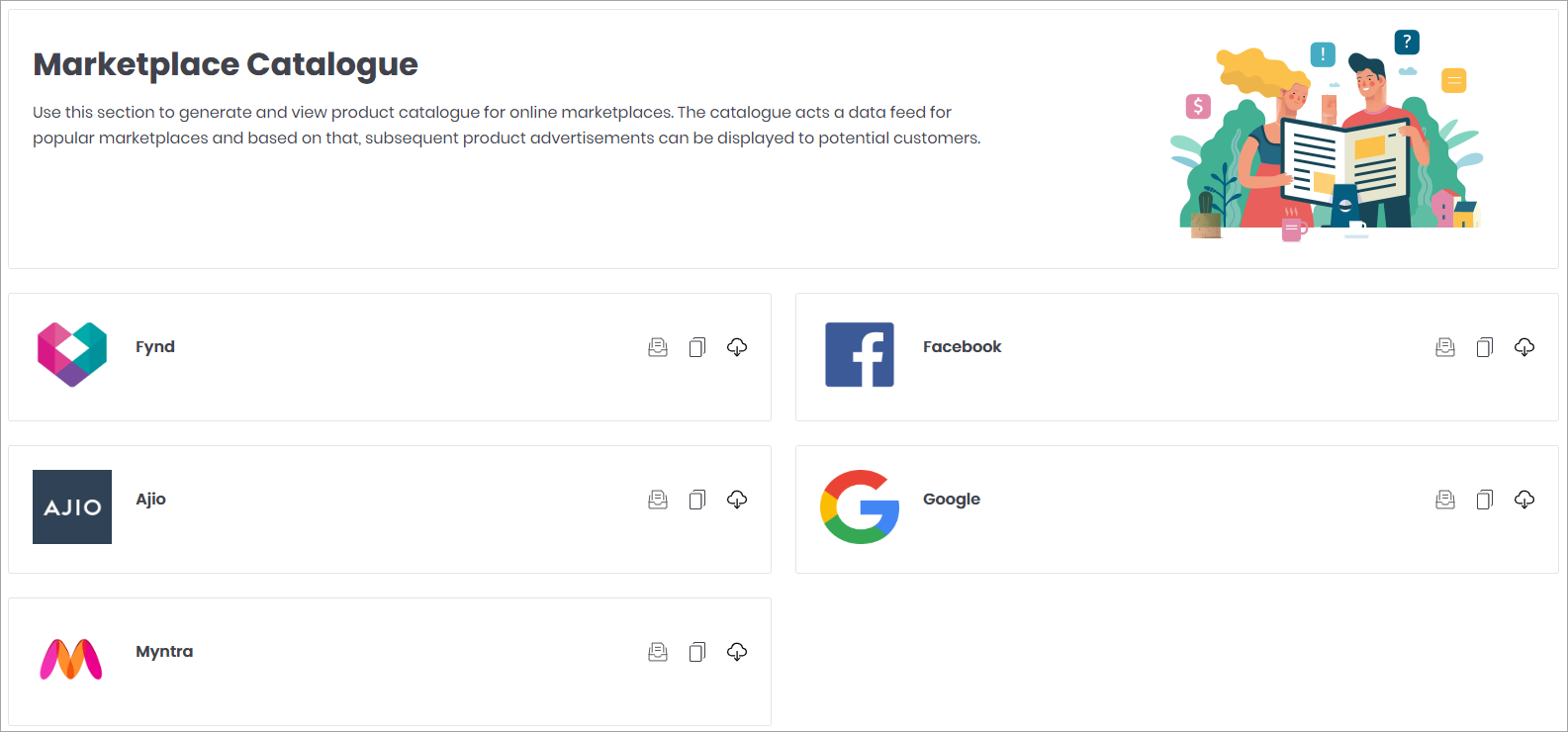 Figure 1: Catalogue - Main Screen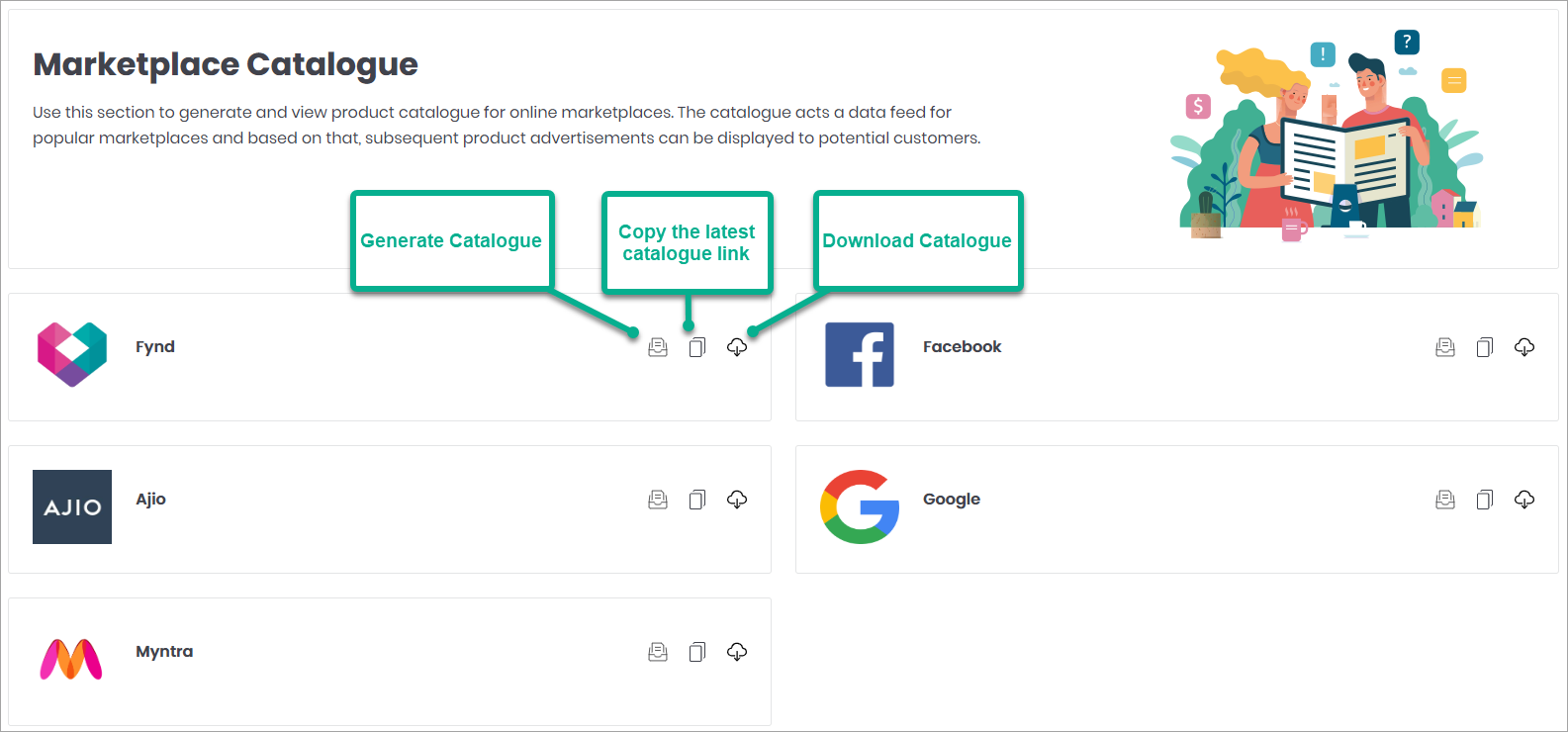 Figure 2: Catalogue - Main Screen Intro
In this document, you will learn more about:
---
Generate a Catalogue

You can click on any of the marketplaces, as shown in fig. 1 and generate a catalogue. You can also view the history of all the catalogue generated till date, or you can download if needed.


Here, we will look at the process of generating a catalogue.

Click Generate as shown in fig. 3.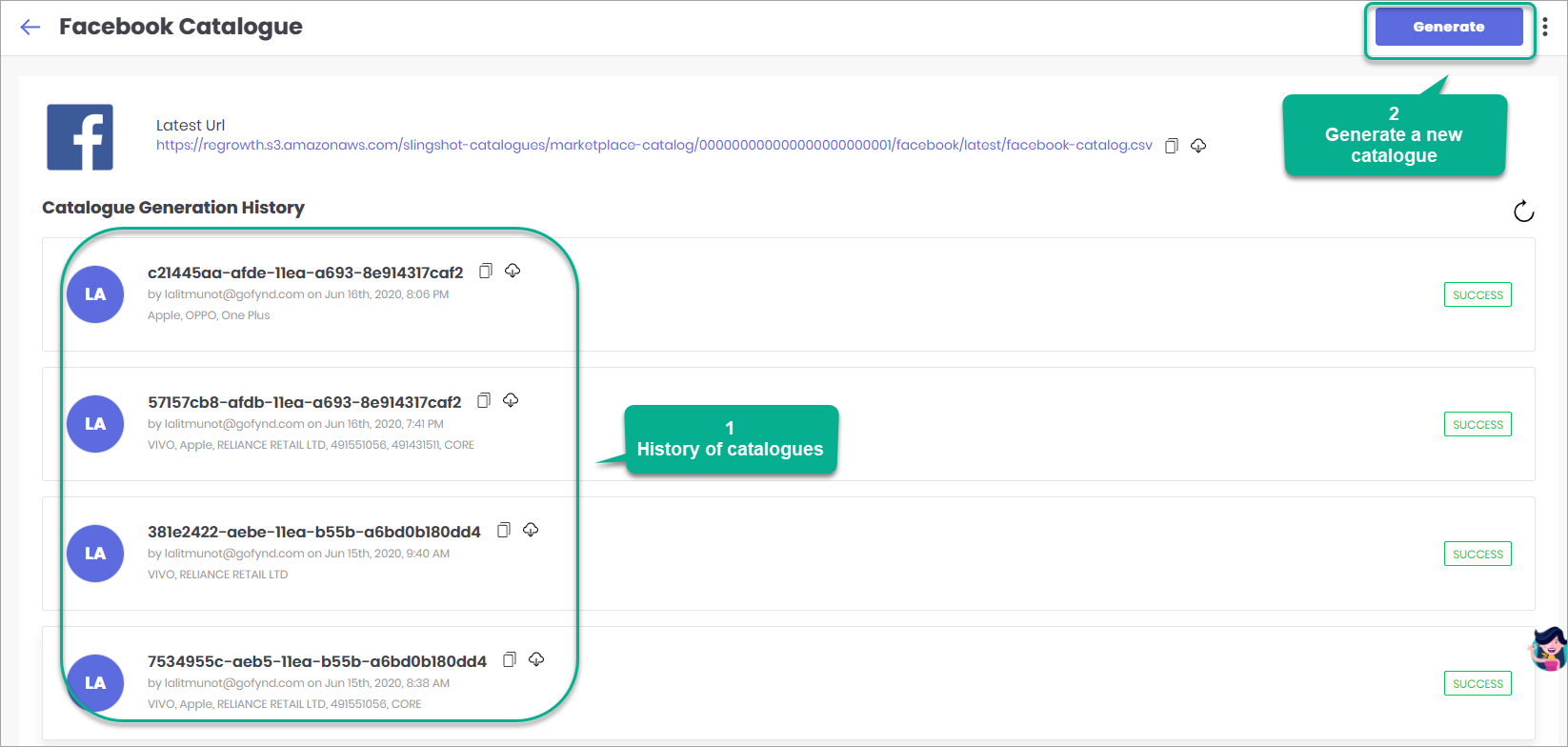 Figure 3: Catalogue Generation
Select the company, brand, season and item-code from the drop-down.
If Update Latest URL is checked: It contains all the products by the seller and also updates the actual catalogue in the CSV file.

If Update Latest URL is unchecked: It generates a catalogue just for demonstration purpose. It may not contain all the products.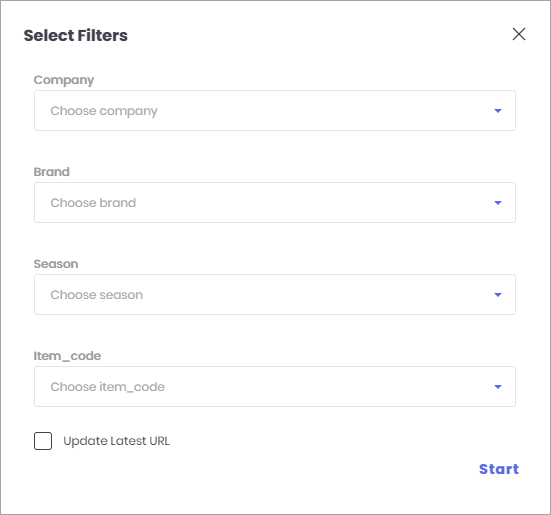 Figure 4: Catalogue Filter
Note: Latest URL is an address where the entire product catalogue is hosted in a CSV file. Also, the catalogue data can be generated only at an interval of 2 hours.
---
Uploading a Catalogue

You can check how to upload the catalogue on respective platforms, by clicking on its link given below: