Introduction

This section is to create a collection of items that belong to one or more category. Create unique collections either by selecting all or by handpicking items through filters. Moreover, you can enable, schedule and customize your collections.
Main Screen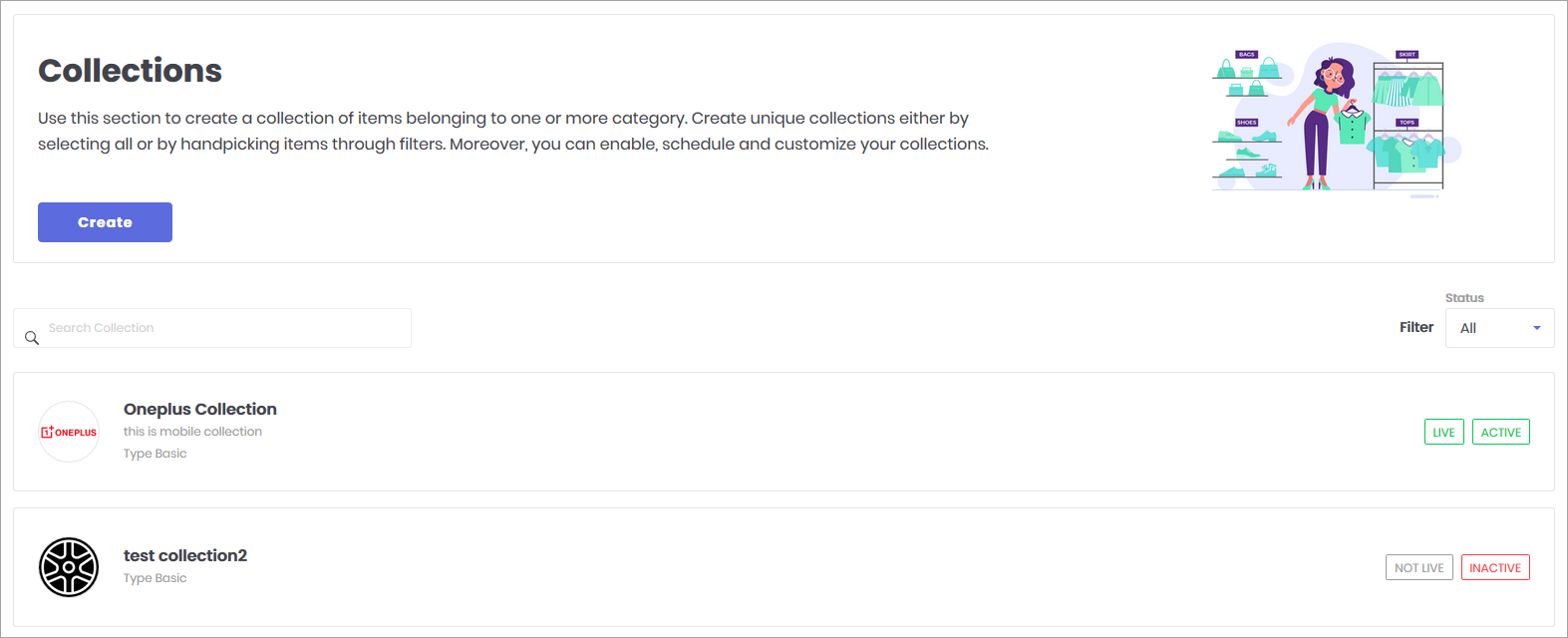 Figure 1: Collections - Main Screen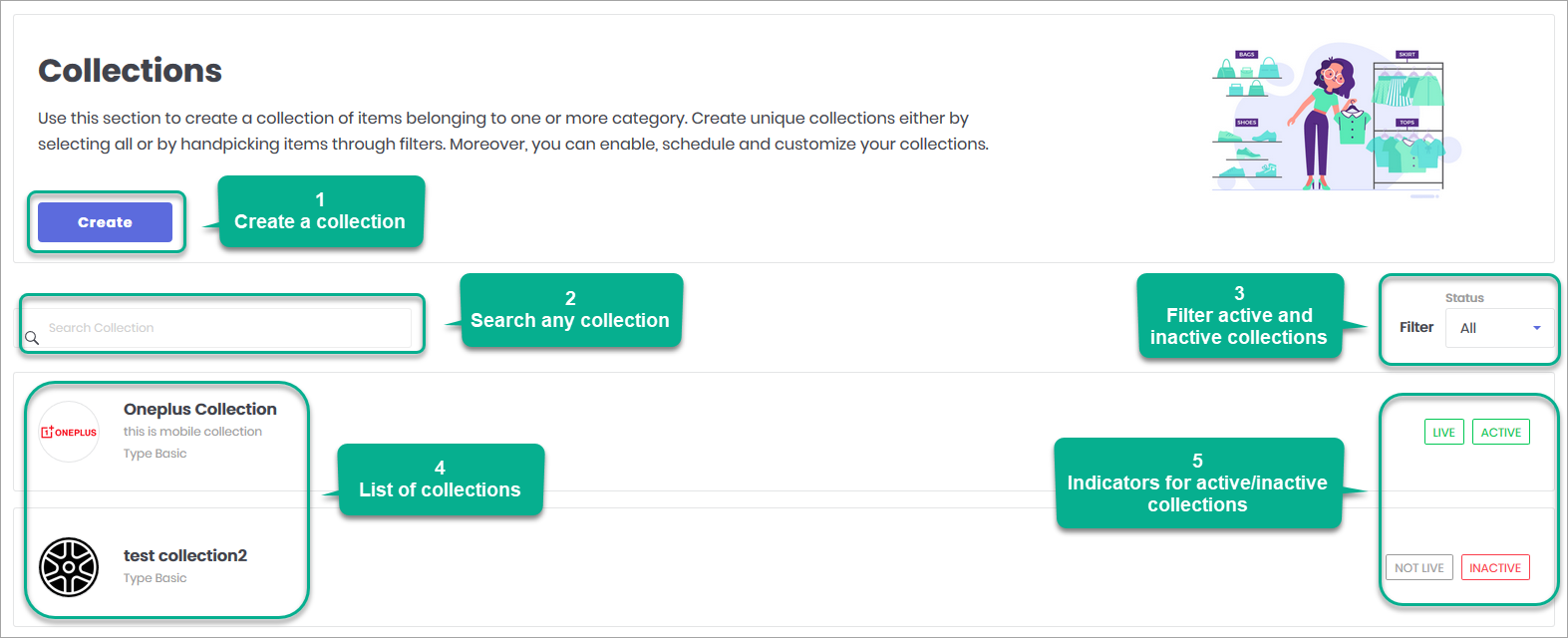 Figure 2: Collections - Main Screen Intro
In this document, you will learn more about:
---
Creating a Collection

Video: How To Create A Collection Of Products?



Click on Create (refer fig. 1).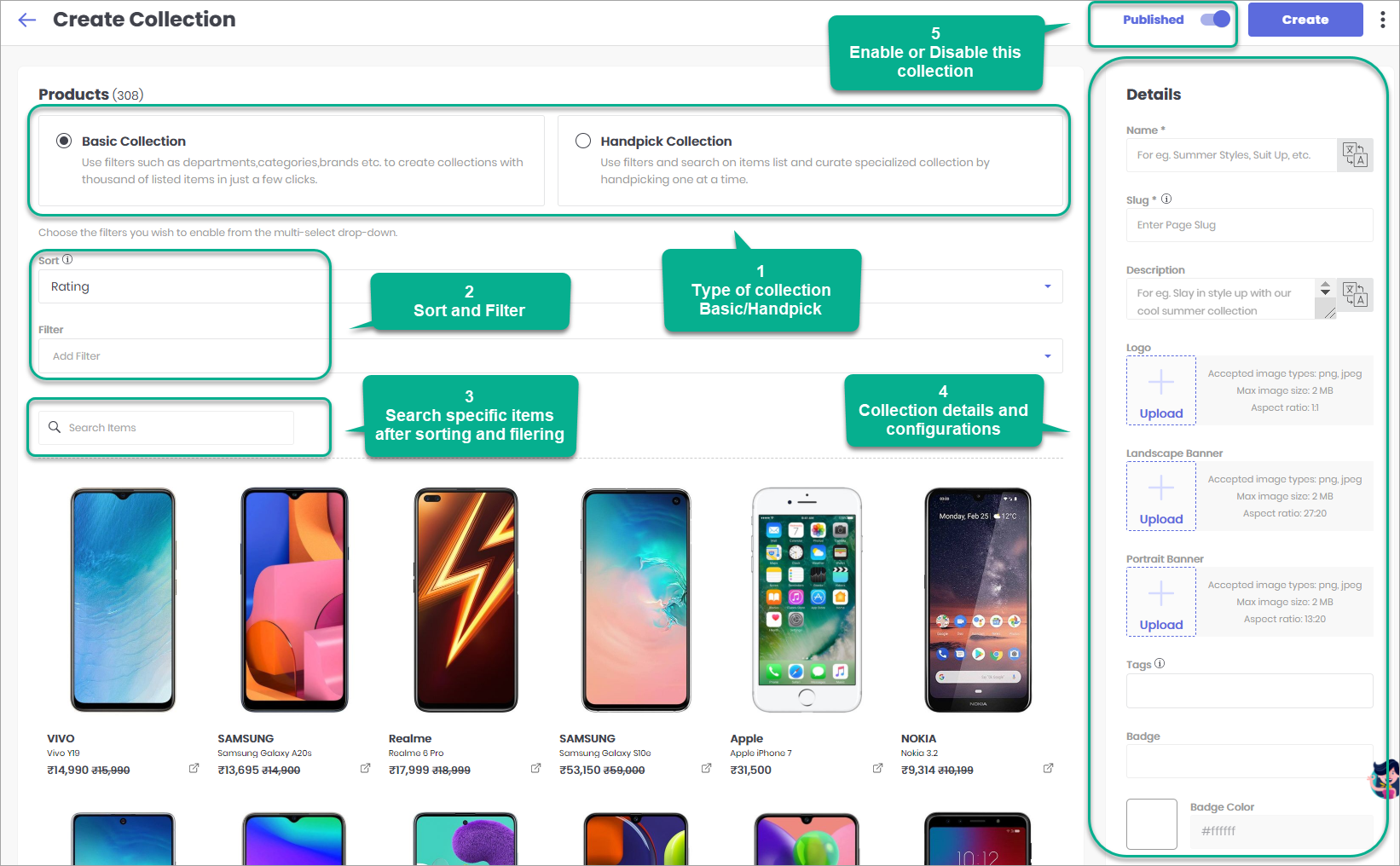 Figure 3: Create a Collection
There are namely 2 types of collections. Choose the collection that you wish to create: basic or handpicked.

Basic Collection - This collection will have all products that fit within the sort and filter criteria.




Figure 4: Basic Collection




Handpick Collection - Unlike basic collection, this will give you the freedom to choose products that you wish to have in your collection (provided that they fulfill the criteria). To handpick (choose) a product, click the checkbox as highlighted by the green arrow in fig. 5




Figure 5: Handpick Collection




Sort the items in your collection by various criterion. Check fig. 6




Figure 6: Sort items in your collection




In this case, we have sorted the items by its popularity.




Figure 7: Sort items by Popularity



Note: The sort criteria selected over here will be the default sort on the user-facing collections page. For e.g., if you have selected the sort criteria as Price Low to High, the items in your collection will be sorted by ascending order of its price.
Use filters to refine your product search.

Choose the filters you intend to use, from the drop-down.




Figure 8: Filter items for your collection




Since we have chosen Department and Brand filters, we will get 2 drop-downs respectively. Choose the appropriate options from the drop-down to filter items for your collection.




Figure 9: Choose options from the selected filters




You can further search for a particular product by using a search bar, see fig. 3.
---
Adding SEO Information

Fynd Platform allows you to add SEO information to your collection. Click Edit Website SEO and add a title and description that should be visible in the search engine results when people search for your collection.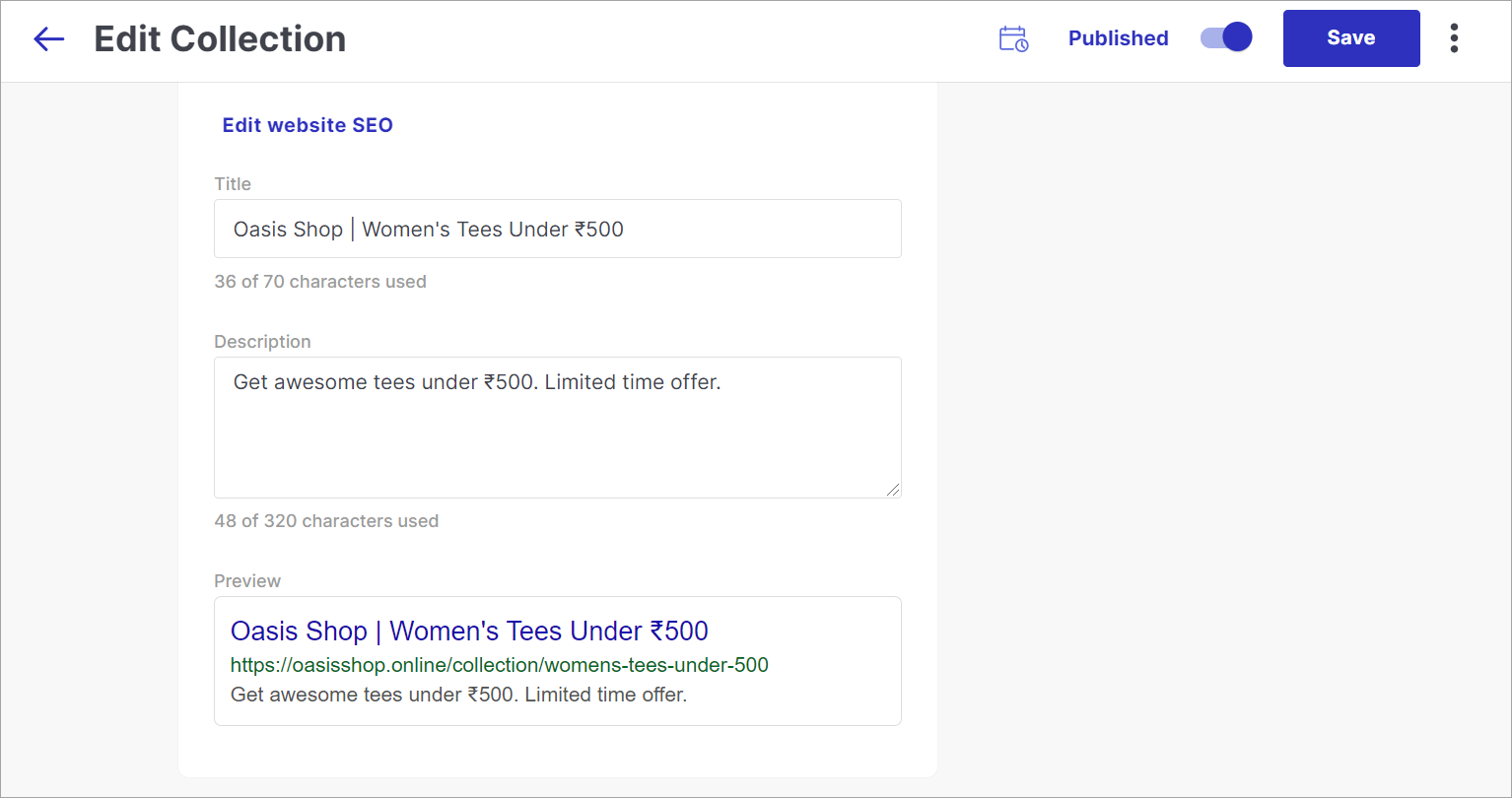 Figure 10: Editing Website SEO
Note: No matter how long the title and description is, search engines will show only upto 50-60 characters of the title, and 155-160 characters of the description in the search results. Therefore, you should consider adding the most relevant keywords in the beginning.
---
Configuring the Collection Details
Name - Write the name of the collection, for e.g. Christmas Collection.

Slug - Part of the URL that explains the page content. This is automatically generated from the name, but you can choose to edit it.

Description - A brief description of the collection.

Preview Link - The link on which you can preview your collection.

Logo, Landscape Banner, Portrait Banner - These images are used to visually represent the collection. You can upload new images or you can select an existing image from the drop-down for your banners and logo.




Figure 11: Image Upload Options




Figure 12: Upload Image for Logo




Figure 13: Using Crop to Resize Images




Tags - Tags are keywords that help in quickly searching a collection.

Badge - Decide the name and colour of the discount badge in every collection, as shown below.




Figure 14: Badge



Optionally, you can choose to schedule this collection to be made Live, or you can publish it straight away.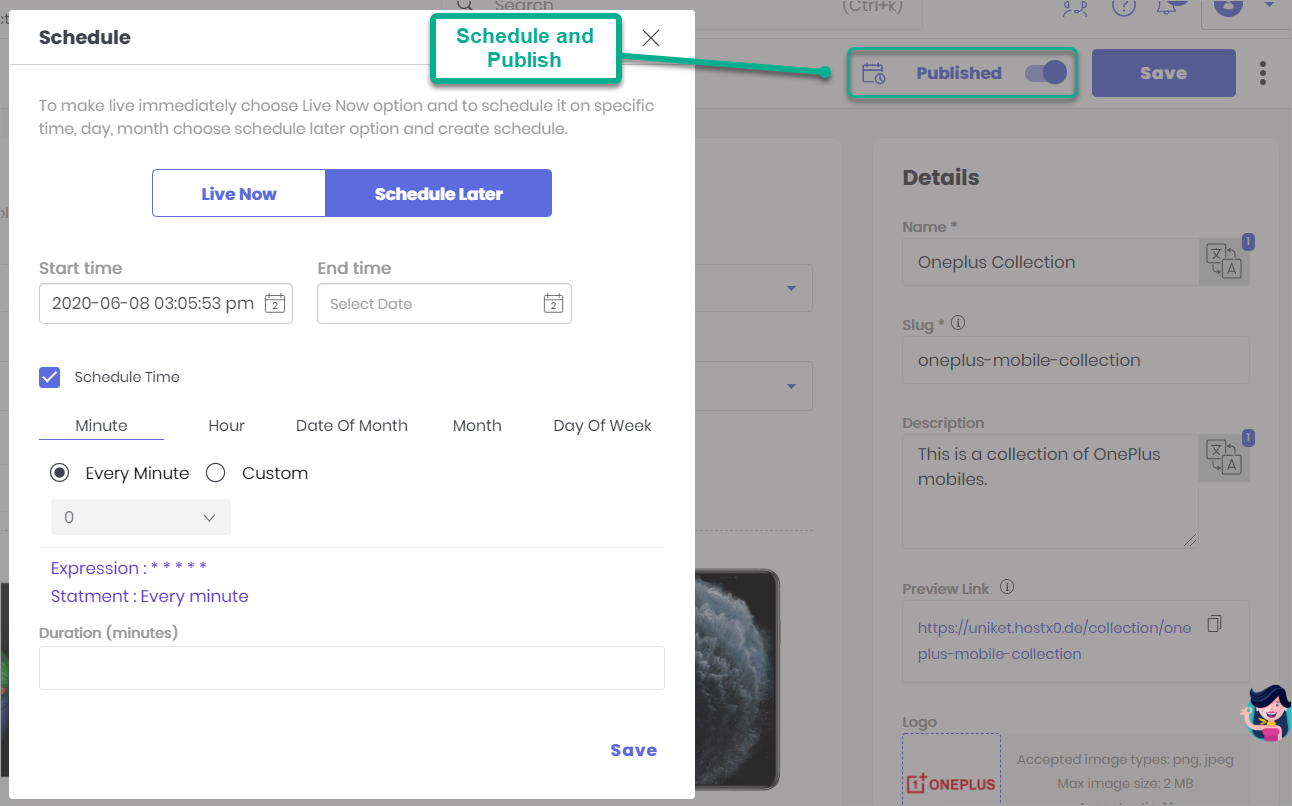 Figure 15: Schedule and Publish